Main content starts here, tab to start navigating
Holiday Ordering
This holiday season let Uplift take the pressure off your schedule and make you the hero of your parties and get-togethers with our Holiday Ordering!

From Uplift's scrumptious pies and savory quiches to artisanal breads and heavenly pastries, you're sure to impress your friends and family with your contributions this holiday season!


Place your order in one of four ways:
1) Download & fill out the form below then bring to either Uplift location to place your order.
2) Fill out and pay for your order in-store at either Uplift location.
3) Place your order through our online ordering platform on our website.
4) Place your order via our Uplift Coffee mobile app.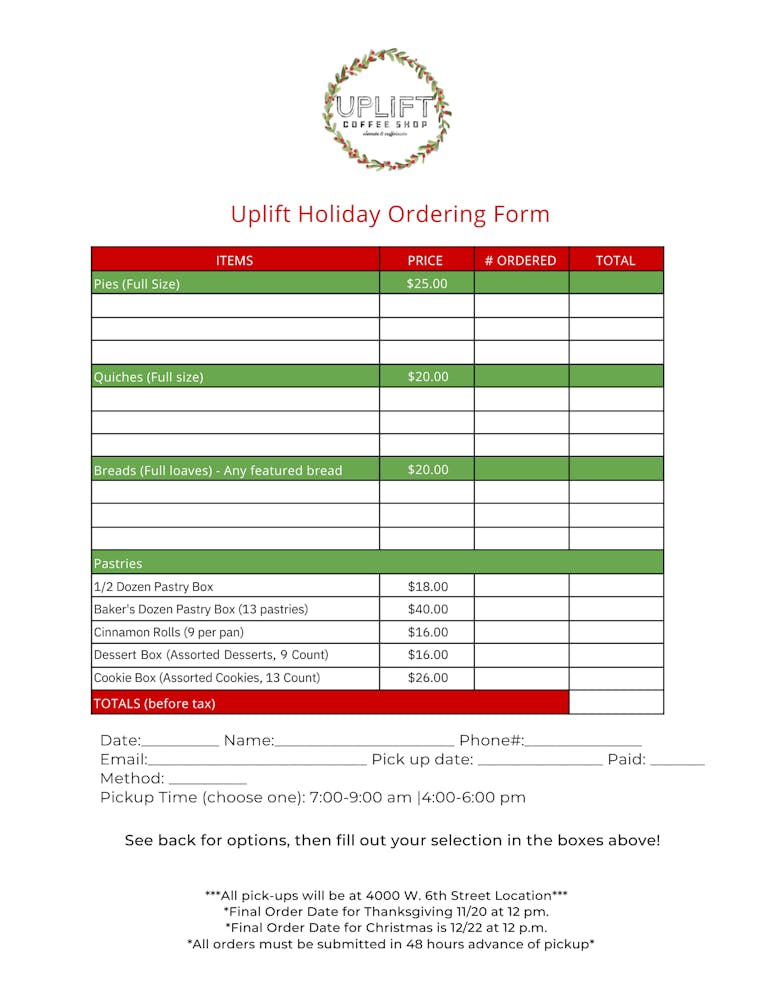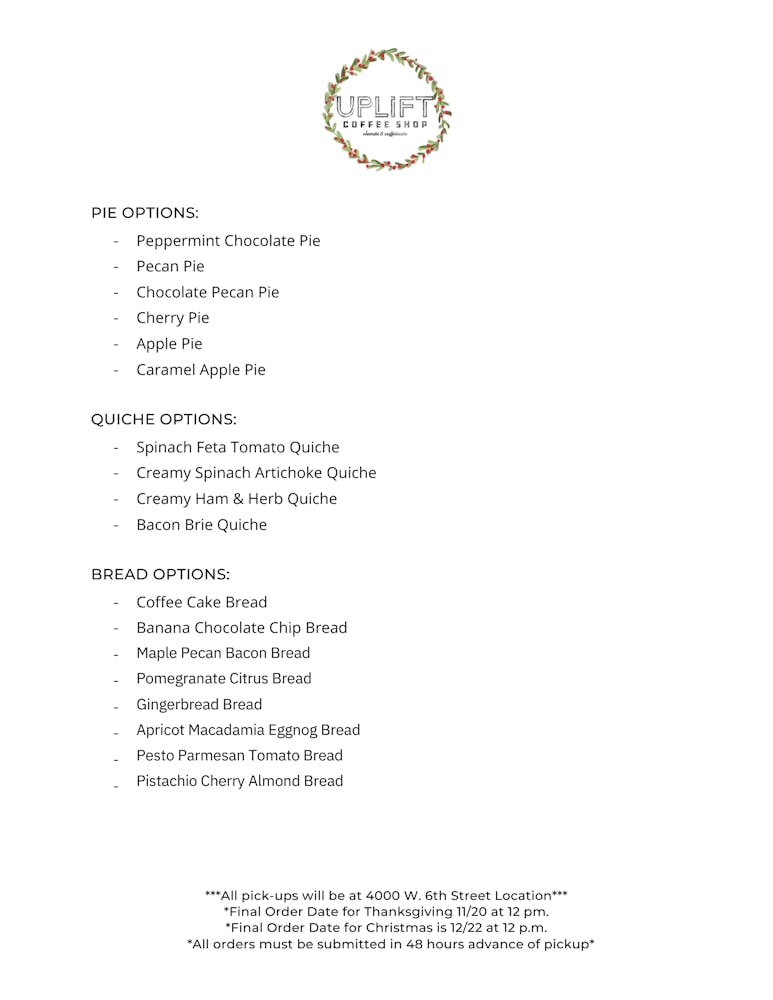 Holiday Ordering Form

(opens in a new tab)