Main content starts here, tab to start navigating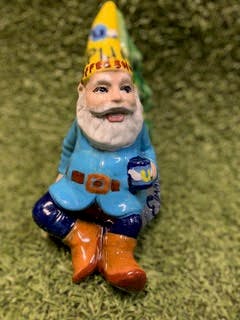 Locate our Garden Gnome in a local business and win a prize!
Calling all Local Businesses
MAKE YOUR BUSINESS ONE OF OUR GNOME'S SECRET HIDEOUTS!
This is a great way for Uplift Coffee to support your business! Give Uplift Coffee some helpful "nuggets" about your business, to use on social media for clues as to where our gnome might be hiding! The first person to spot the gnome wins a $10 Uplift Coffee reloadable gift card. (Uplift Coffee will provide this to your business)
To apply, download this form, fill it out, and email it to upliftcoffeeco@gmail.com. We'll be in touch!